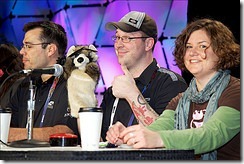 Register by March 31st and save $200.  On April 1st we increase the price.  On July 1st we increase it again.  We have regular price bumps all the way through to the Summit.  You can save yourself $200 if you register by Thursday.
In two years of marketing for PASS and a year of finance I've learned a fair bit about our pricing, why we do this and how you react to it.  Let me help you save some money!
Price bumps drive registrations.  We see big spikes in the two weeks prior to a price increase.  Having a deadline with a cost attached is a great motivator to get people to take action.
Registering early helps you and it helps PASS.  You get the exact same Summit at a cheaper rate.  PASS gets smoother cash flow and a better idea of how many people to expect.  We also get people that are already registered that will tell their friends about the conference.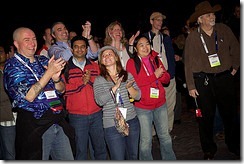 This tiered pricing lets us serve those that are very price conscious.  They can register early and take advantage of these discounts.  I know there are people that pay for this conference out of their own pockets.  This is a great way for those people to reduce the cost of the conference.  (And remember for next year that our cheapest pricing starts right after the Summit and usually goes up around the first of the year.)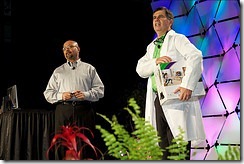 We also get big price bumps after we announce the program and the pre-conference sessions.  If you wrote down the 50 or so best known speakers in the SQL Server community I'm guessing we'll have nearly all of them at the conference.  We did last year.  I expect we will this year too.  We're going to have good sessions.  Why wait?  Register today.
If you want to attend a pre-conference session you can always add it to your registration later.  Pre-con prices don't change.  It's very easy to update your registration and add a pre-conference session later.
I want as many people as possible to attend the Summit.  It's been a great experience for me and I hope it will be for you.  And if you are going to go, do yourself a favor and save some money.  Register today!